The Transformation… 
Ever hear that old saying, "It may get worse before it gets better, but it will get better?"
This prob'ly isn't the time to tell you about how hard relationships can be…
… although I'm sure you know.
Not to say that it has to get worse before it gets better, but the challenges will come.
They come to us all.
But people like us embrace the hard times and realize it's God's way of strengthening us. Molding us into the people he made us to be.
People like us understand life isn't perfect. People aren't either.
Far from it.
People like us take a stand. We fight for what we believe in.
In a world where most just give up, we keep trying.
Relationships take a lot of hard work. But it's necessary.
It takes small disciplines, every day, to grow your friendship with your soulmate. 
We will be the first to admit that over the years our family didn't keep up on things that should've been.
Just like our marriage needed upkeep and new goals and work…
… we had barns that were falling down (we still have some). It adds to the rustic feel of the ranch.
Not this one (below) though, this one… this one we fixed up. And it's one of the spaces that make Younger Ranch so special.
This was our old granary growing up.
I remember going to get grain in our old 58 Chevy dump truck. Backing up to this little barn and loadin' it up with grain. Shovel full by shovel full.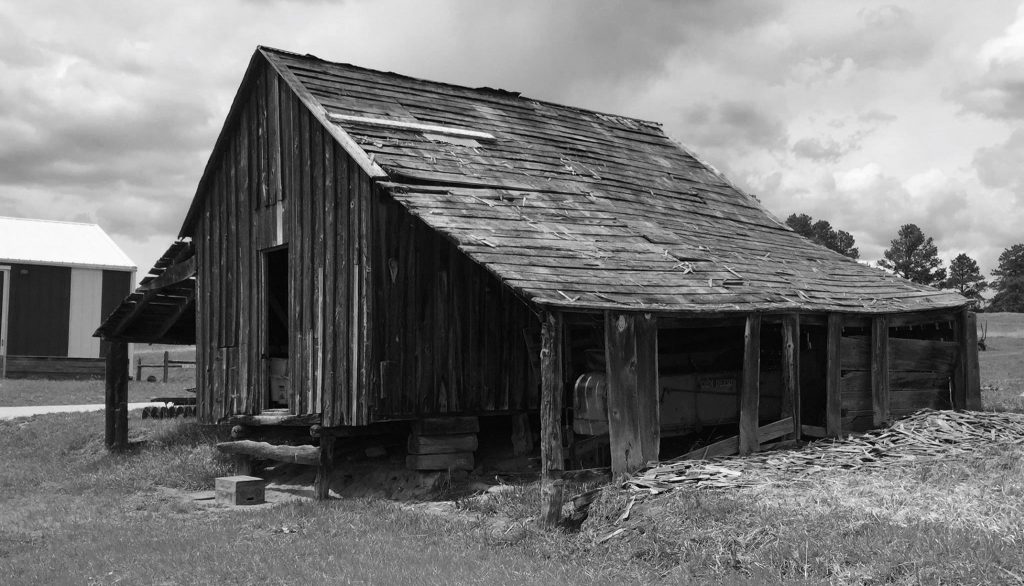 We had fences that needed re-building. Some needed to be taken down.
Pastures that needed mowed. And re-seeded. Driveways that needed grading. 
You name it.
What's important is we didn't let the BIG goal scare us away.
Rather than give up and let it all fall apart, it's better to take baby steps and make progress.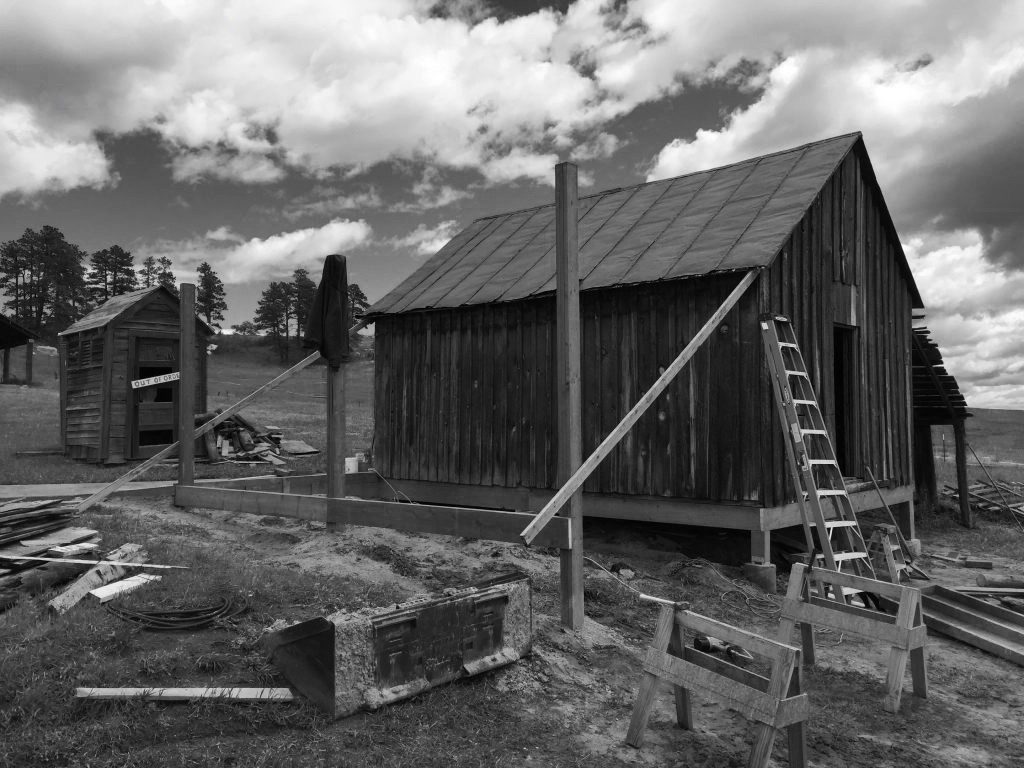 Or in our case (and many other family ranches) we could've given up, split the ranch up, and let it be sold and developed into a sea of homes…
You can see which path we took.
(Or I wouldn't be writing this to you).
It's not their fault, either, that some have no choice but to sell their family ranch. Sometimes there's just no way around it.
We often get couples who say they grew up on a ranch or farm and miss it!
For those and any others who love this way of life, we welcome you to the the ranch. For at least a little while, you can call it your own.
For you to start your journey together off on a good path.
On "the right foot." 
We feel like a certain amount of luck helped us, and maybe some divine intervention, God, the universe whatever you want to call it…
… allowed us to succeed (because in turn it would help a lot of other people succeed).
Like maybe it was meant to be, because of the way we could tell our story and help couples start off on the right foot.
To begin their lives together with the right values in place.
So you two can become a force for good. To make an impact together (to change the world for the better if only in your own little way)…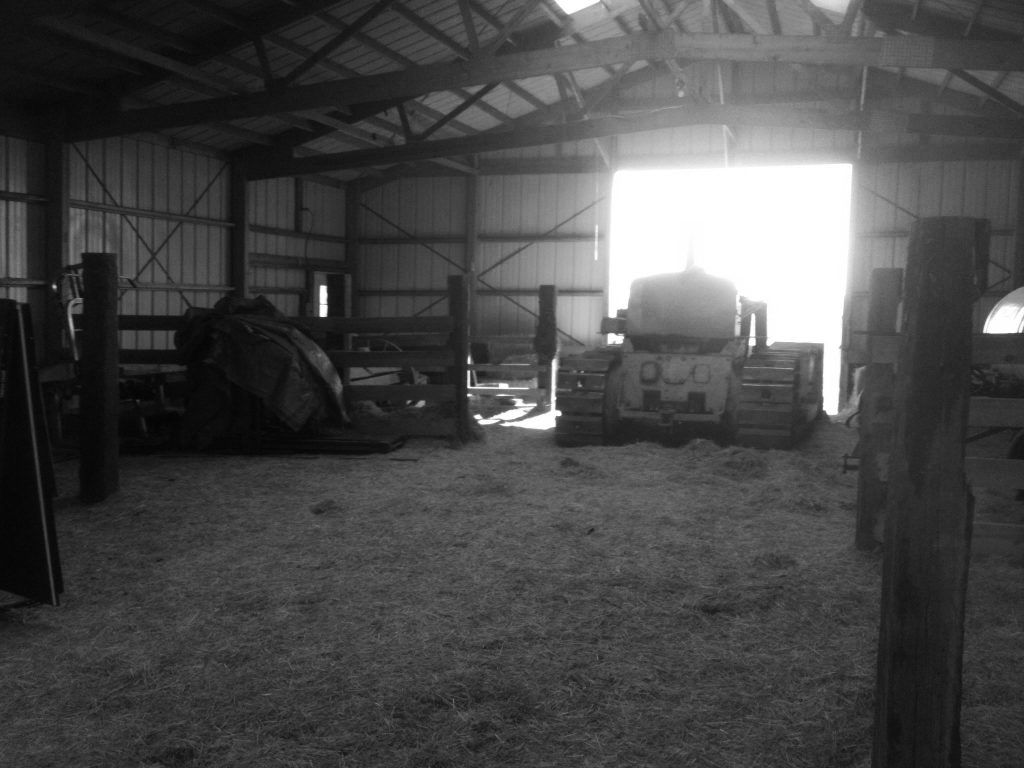 I better give the reins back over to Gina before she yells at me for scaring you away with all these "before" pictures…
Good news is we've come a long way (you're gonna love the "after" pictures)…